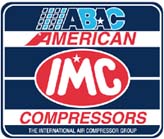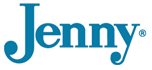 GUARDIAN

WE ARE DISTRIBUTORS FOR:
FASTENERS, PNEUMATIC TOOLS AND POWER TOOLS FOR CONSTRUCTION FIELD.

AIR COMPRESSORS AND GAS COMPRESSORS FOR THE CONSTRUCTION FIELD.

GAS GENERATORS FOR THE CONSTRUCTION FIELD.

STAND BY GENERATORS FOR RESIDENTIAL AND COMMERCIAL PROPERTIES.

HURRICANE STRAPPING, ROD AND ANCHORS FOR COSTAL RESIDENTIAL AND COMMERCIAL CONSTRUCTION

HAND NAILS, SCREWS, BOLTS AND NUTS FOR CONSTRUCTION APPLICATIONS
CLARK SUPPLY CO. PROVIDES THE FOLLOWING SERVICES:
24 HR TURN AROUND ON TOOL AND GUN REPAIRS FOR PREFERRED CUSTOMERS*

24 HR TURN AROUND ON WARRANTY REPAIRS FOR PNEUMATIC GUNS AND POWER TOOLS FOR PREFERRED CUSTOMERS**

SHIPPING TO ALL 50 STATES.

EXPORTING/NAFTA SERVICES AVAILABLE FOR OUT OF COUNTRY SALES.

FASTENERS ARE AVAILABLE IN TRUCK, HALF- TRUCK AND PALLET LOADS WITH FREE FREIGHT IN THE UNITED STATES.

RECONDITION TOOL ARE AVAILABLE FOR SALE.

CHECK FOR MONTHLY SALES AND PACKAGE PROMOTIONS.

SAW BLADE SHARPENING

Clark Supply can order any special tool or part and is a system integrator of custom control rooms for Aker Kvaerner
WE SERVICE ALL MAJOR BRANDS!
*Special order parts excluded.
**With dated proof of purchase